Available for iOS and Android
The Fegley Law Firm is excited to offer you our Personal Injury App. If you experience an accident or injury, it's important to call us and quickly record information about the event and your injuries. We've made it simple and fast.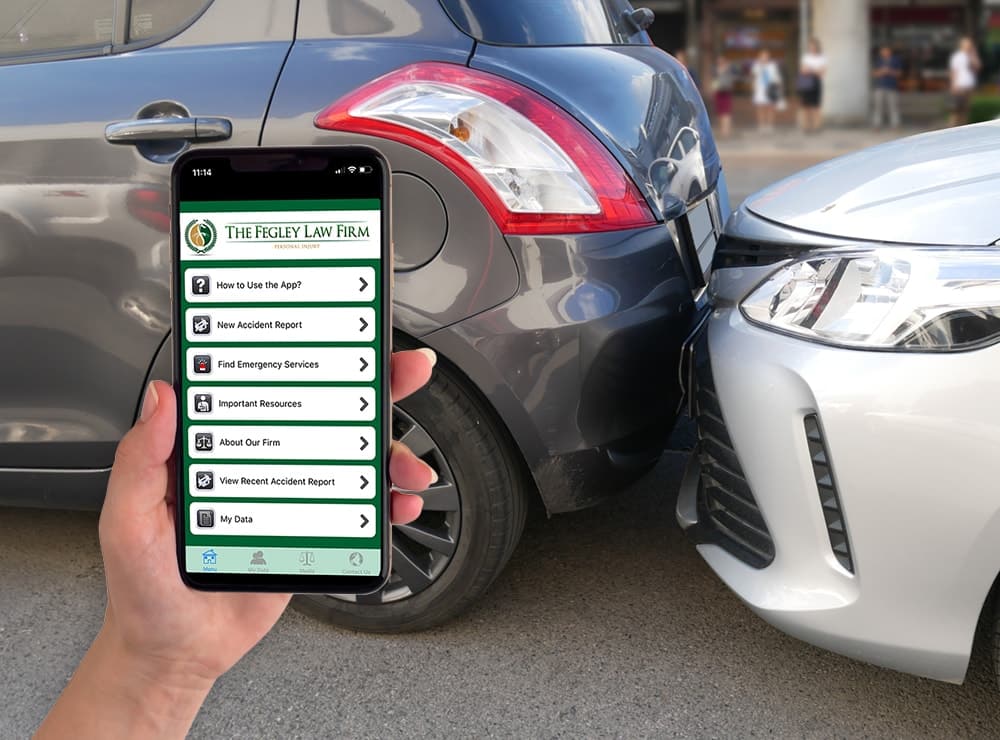 Why Use Our Personal Injury App?
Record information about the accident on the spot. Preserve license numbers, witness names and addresses, insurance information, etc;
Quickly take photos of the accident scene, license plates, the involved vehicles and injuries;
Call 911 and other local emergency assistance with the touch of a button;
Find directions to the nearest hospital;
Call The Fegley Law Firm for guidance with the touch of a button.
When an accident happens, you don't have to be alone. With our mobile app, it is just as if we are right there beside you giving you guidance and support when you need it most.